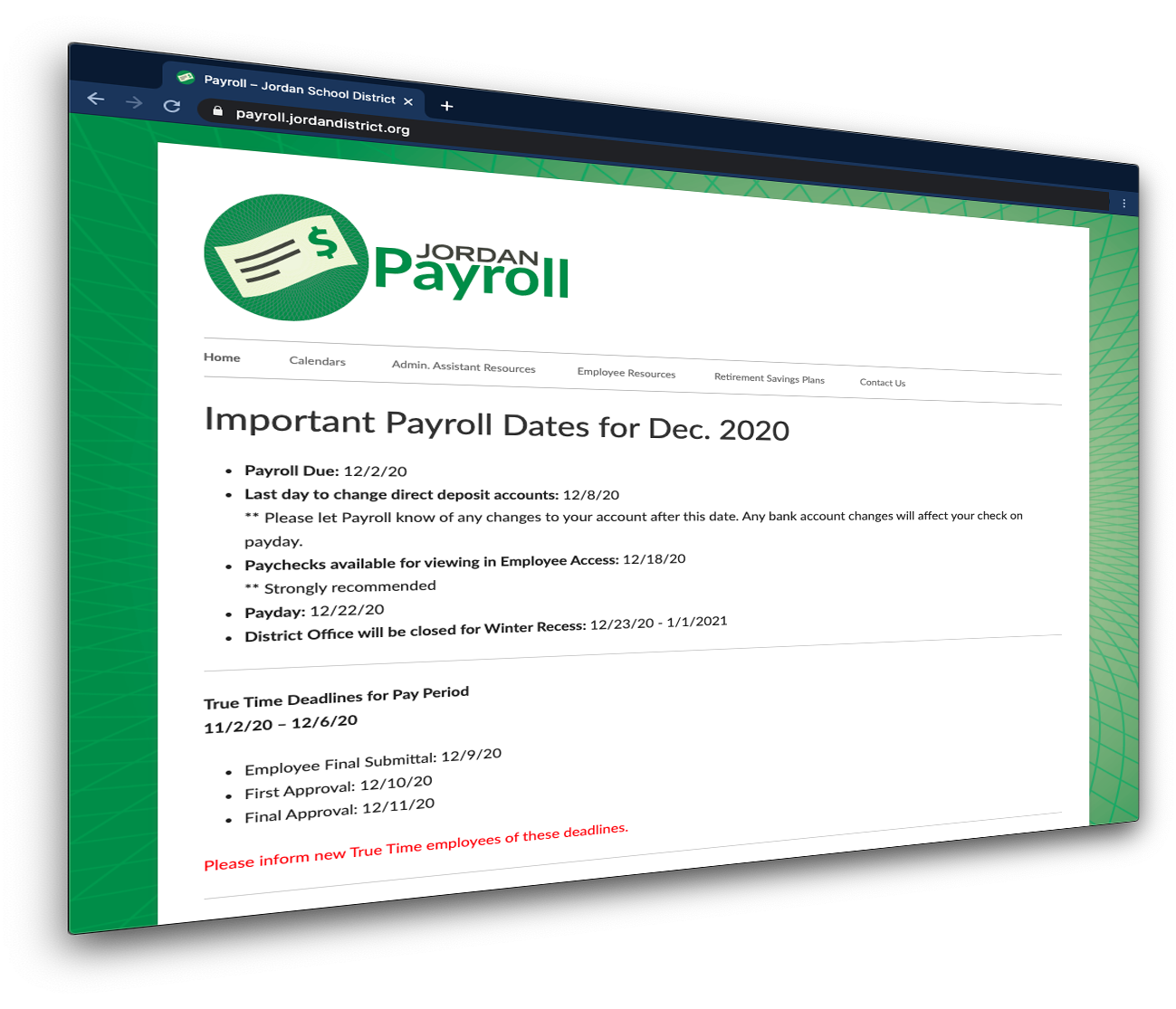 The Payroll Department has new website at payroll.jordandistrict.org. Resources include:
Important Payroll Dates
Calendars
Admin. Assistant
Employee Information
Retirement Savings Plans
Utah Retirement Systems Training/Seminars
---
Payroll Due: Jan. 5
Changes to Direct Deposit: Jan. 10
View Pay Check: Jan. 21
Pay Day: Jan. 25
---
Secondary Grade Transmittal Day: Jan. 19
*All 206, 242 and 245 employees must record a leave day if not in attendance. *This is a paid contract day for Year-Round employees, therefore, a leave day must be recorded if not in attendance.
---
School Holidays
New Year's Day: Jan 1
Martin Luther King Jr.: Jan 18
DP 335: Employees who have NOT been approved by Human Resources for using an annual/personal day before or after a holiday may be docked (certificated $131 or ESP 40% of daily rate).
Please refer to policy for further clarification.
---
True Time Deadlines
Date Range Dec. 7 – Jan. 3
Employee Submittal: Jan. 6
First Approval: Jan. 8
Final Approval: Jan. 12