Payroll Due: Feb 2
Changes to Direct Deposit: Feb 9
View Paycheck: Feb 23
Pay Day: Feb 25
---
True Time Deadlines
Date Range: Jan 4–Jan 31
Employee Submittal: Feb 3
First Approval: Feb 5
Final Approval: Feb 9
---
School Holiday
Washington & Lincoln Day: Feb 15
DP 335: Employees who have NOT been approved by Human Resources for using an annual/personal day before or after a holiday may be docked (certificated $131 or ESP 40% of daily rate). Please refer to policy for further clarification.
---
Parent/Teacher Conference
Secondary Schools Feb 8–11
(Comp day Feb 12)
DP335: Annual leave days may not be used during parent/teacher conferences.
---
Your 2020 W-2 is now available to view/print in Employee Access
How to View/Print W-2 from Employee Access: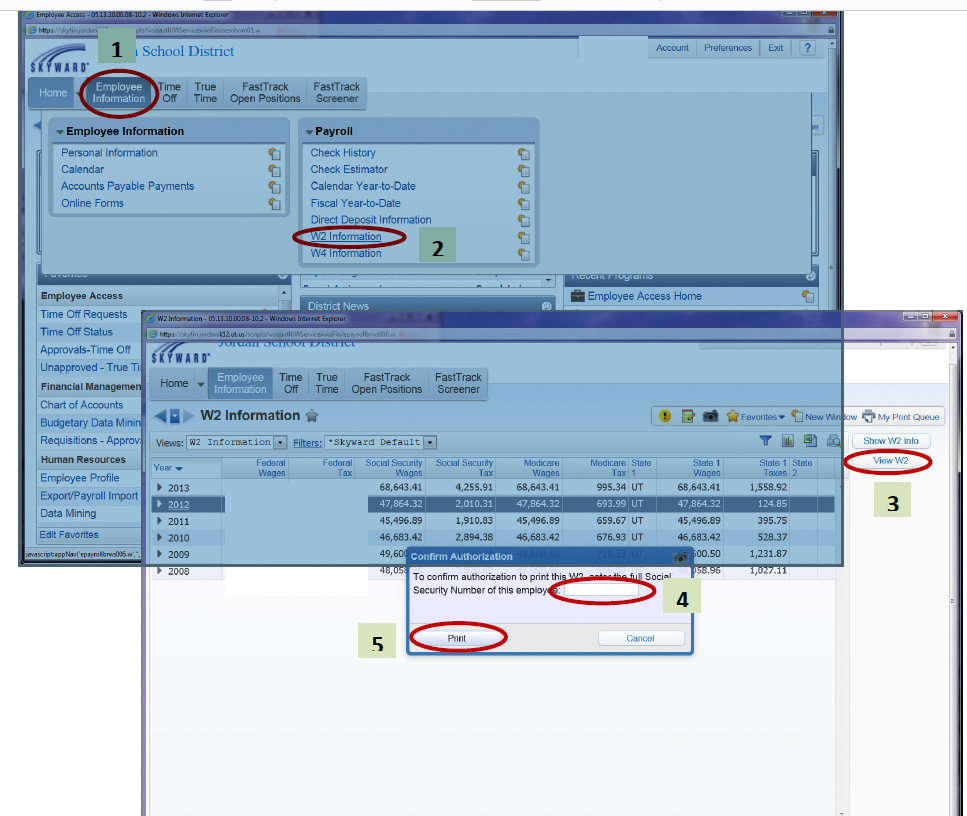 W2's were mailed to employees, who did not Opt Out, on January 27, 2021 to their address in Skyward.