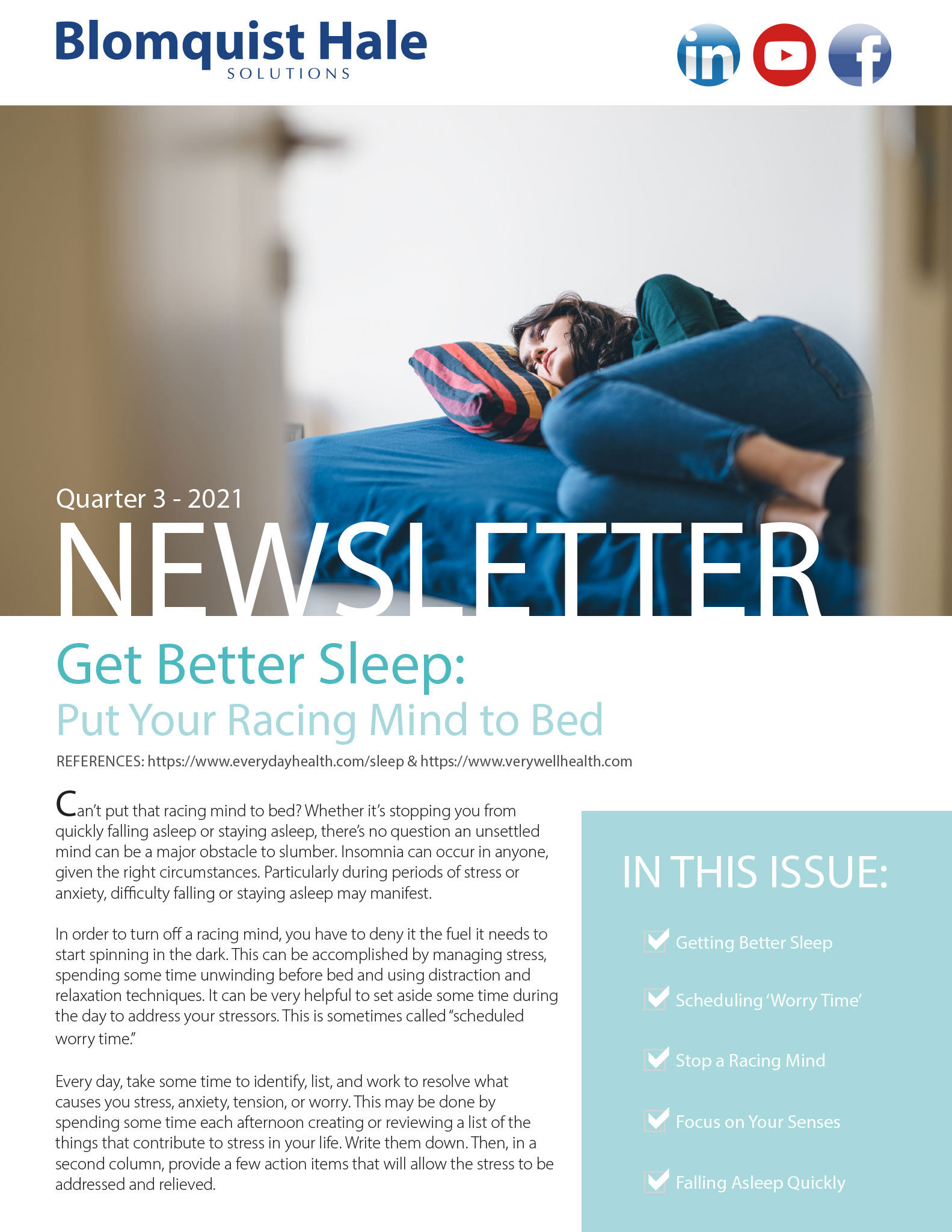 The Blomquist Hale Newsletter for the 3rd Quarter has arrived.  In this issue, you will find articles on:
Get Better Sleep: Can't put that racing mind to bed? Whether it's stopping you from quickly falling asleep or staying asleep, there's no question an unsettled mind can be a major obstacle to slumber. Insomnia can occur in anyone, given the right circumstances. Particularly during periods of stress or anxiety, difficulty falling or staying asleep may manifest.
How to Use 'Scheduled Worry Time': If you have a major project due at work in two weeks, this may cause you to have increased stress. It may seem insurmountable. Rather than being overwhelmed, break it down into manageable chunks—and then get to work.
Stop a Racing Mind: Don't Stay in Bed, Calm Your Mind and Keep it Positive.
Focus on Your Senses: Create a Wind-Down Routine for your senses of Sight, Smell, Touch, Taste and Sound.
Falling Asleep Quickly: Tips include - Lower the Temperature, Eat a Healthy Dinner, Focus on Breathing Exercise Daily, Get on a Schedule, No Electronics, Practice Meditation Limit Caffeine, and Avoid Naps Read Something.
---