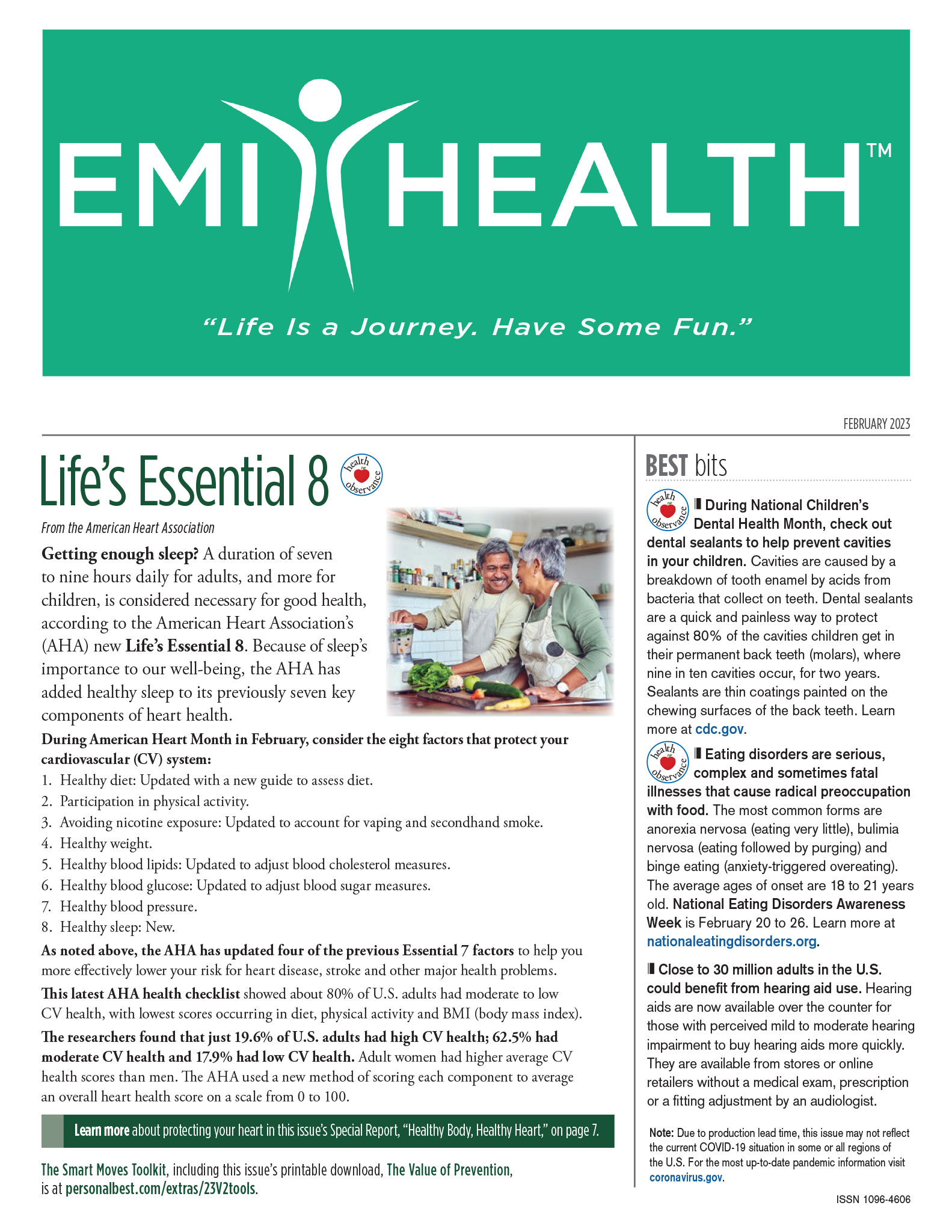 Check out the Feb. 2023 EMI Health newsletter. Stories include:
Life's Essential 8 - Getting enough sleep? A duration of seven to nine hours daily for adults, and more for children, is considered necessary for good health, according to the American Heart Association's (AHA) new Life's Essential 8. Because of sleep's importance to our well-being, the AHA has added healthy sleep to its previously seven key components of heart health.
Snacks vs. Treats - Three daily meals may not keep you energized all day, but snacks help fill the hunger gap. Despite criticism from the dieting community, snacks are a good idea science supports.
Focus on Your Food - Instead of scarfing down copious amounts of food between meals, choose nutritious snacks and eat them mindfully. That means enjoying snacks without distractions, such as your TV, smartphone or computer screen. Choose a snack- sized bag or serve yourself a portion on a plate or bowl, rather than eating out of a family-size box or bag, which may cause you to mindlessly overeat past your fullness cue. Serving yourself helps with portion control. Remember to enjoy every bite.
Lessons in Monotasking - Do you often have trouble focusing on mental tasks without getting distracted? You're not alone: Harvard Business has reported that the average person is mentally distracted or interrupted every 40 seconds while working a computer. Social media, shopping, videos, games and other online options are designed to hold your attention — with a major cost to your focus and productivity.
---