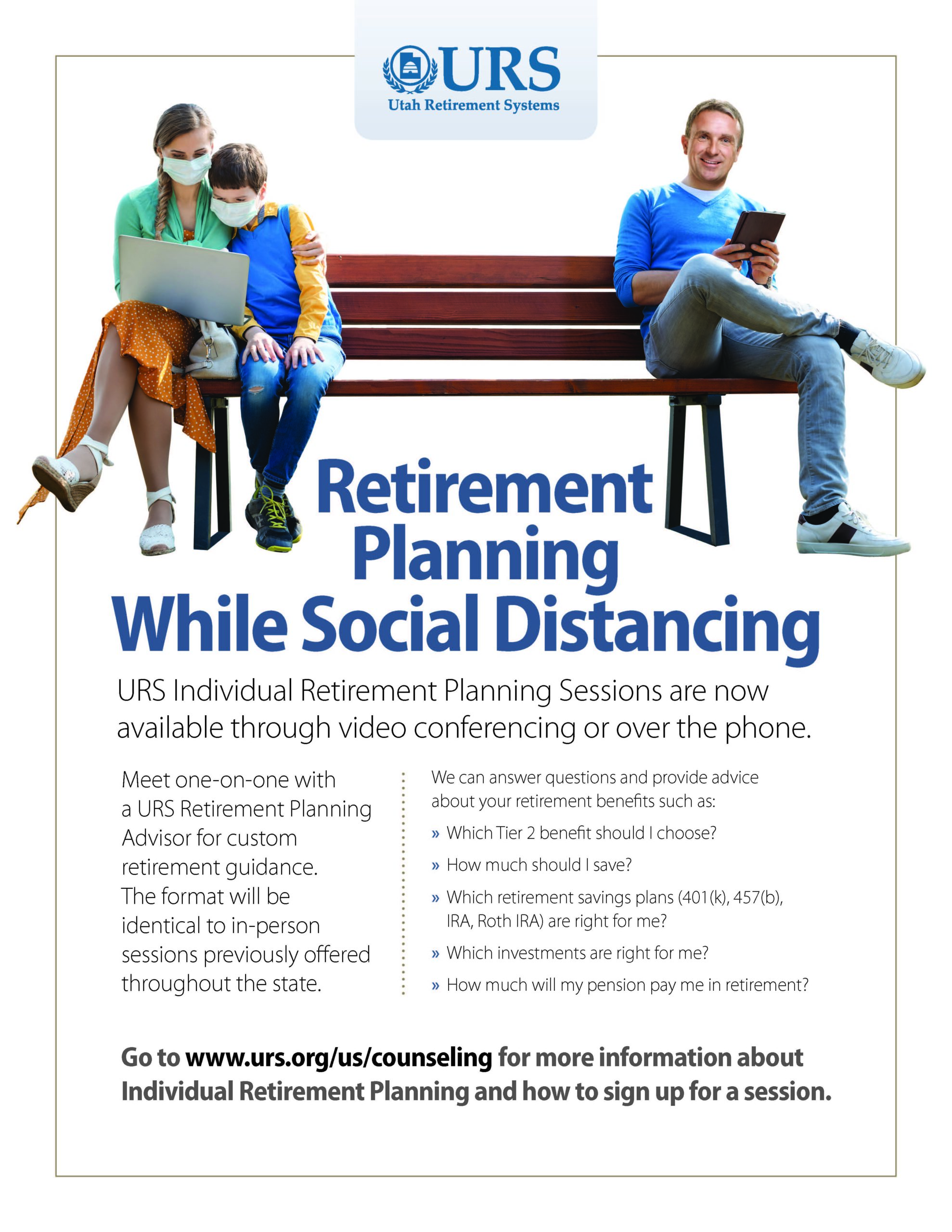 URS Individual Retirement Planning Sessions are now available through video conferencing or over the phone.
Meet one-on-one with a URS Retirement Planning Advisor for custom retirement guidance. The format will be identical to in-person sessions previously offered throughout the state.
We can answer questions and provide advice about your retirement benefits such as:
Which Tier 2 benefit should I choose?
How much should I save?
Which retirement savings plans (401(k), 457(b), IRA, Roth IRA) are right for me?
Which investments are right for me?
How much will my pension pay me in retirement?
Go to www.urs.org/us/counseling for more information about Individual Retirement Planning and how to sign up for a session.