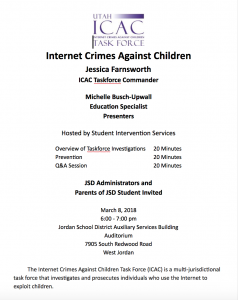 Student Intervention Services is hosting a presentation focusing on the work of ICAC, the Internet Crimes Against Children Task Force.
All JSD administrators and parents are invited to attend.
The event will be held on March 8, 2018 from 6 – 7 p.m. in the auditorium of the Jordan School District Auxiliary Services Building.