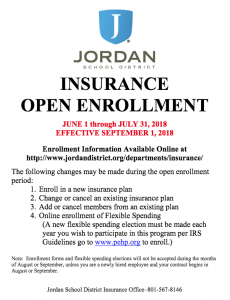 Insurance Open Enrollment is effective June 1, 2018 – July 31, 2018, for an effective date of September 1, 2018. The following changes may be made during the open enrollment period.
Enroll in a new insurance plan

Change or cancel an existing insurance plan

Add or cancel members from an existing plan

Online enrollment of flexible spending – a new flexible spending election must be made each year you wish to participate in this program
Click here for more information.