Jordan School District is hosting multiple teacher transfer fairs in the coming months in anticipation of opening four brand new schools.
The transfer fairs are open to all current JSD teachers. Your ID badge is required and we ask that you bring resumes.
Visit workatjordan.org/apply today for current job openings.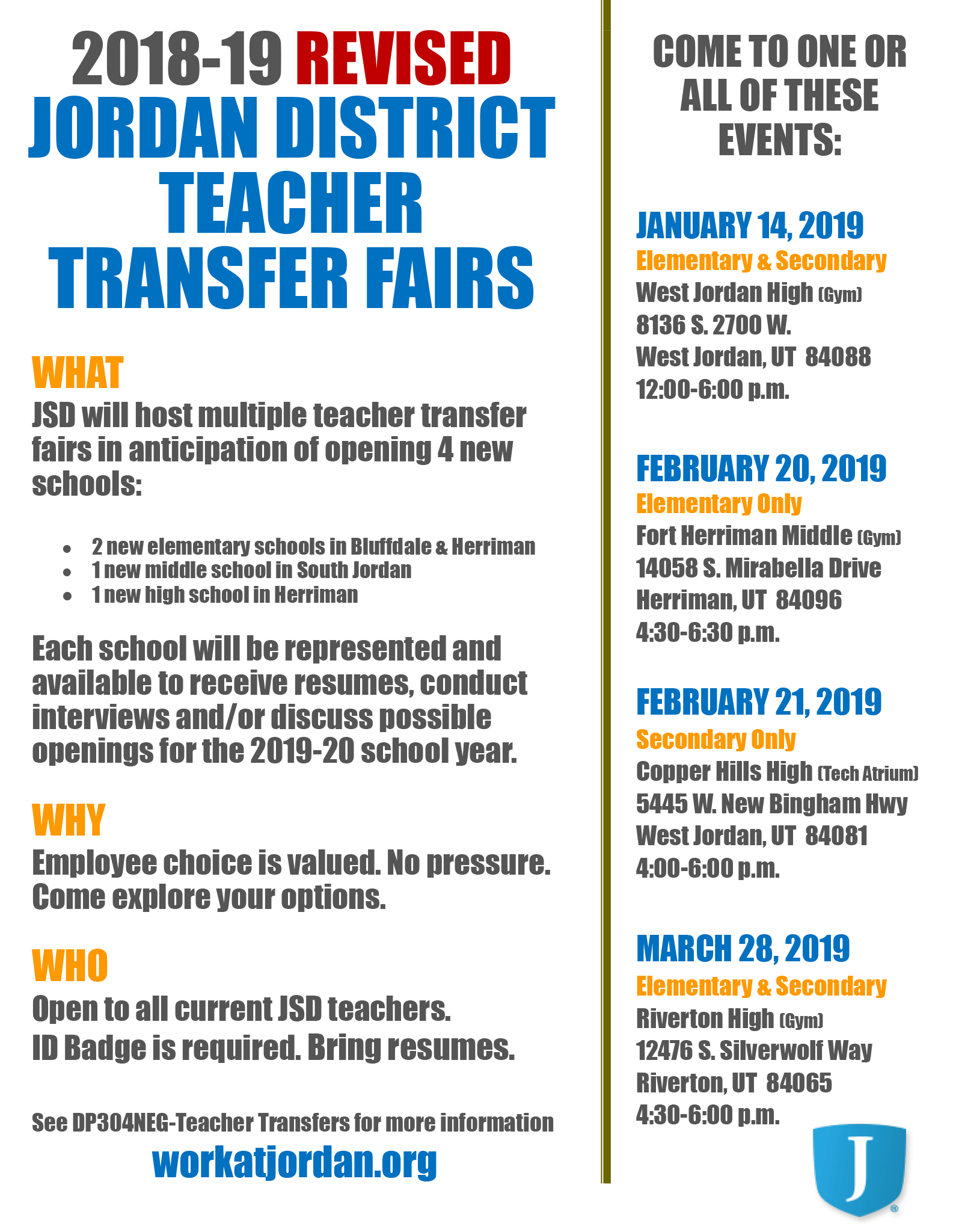 2018-19 Revised Teacher Transfer Fair Flyer