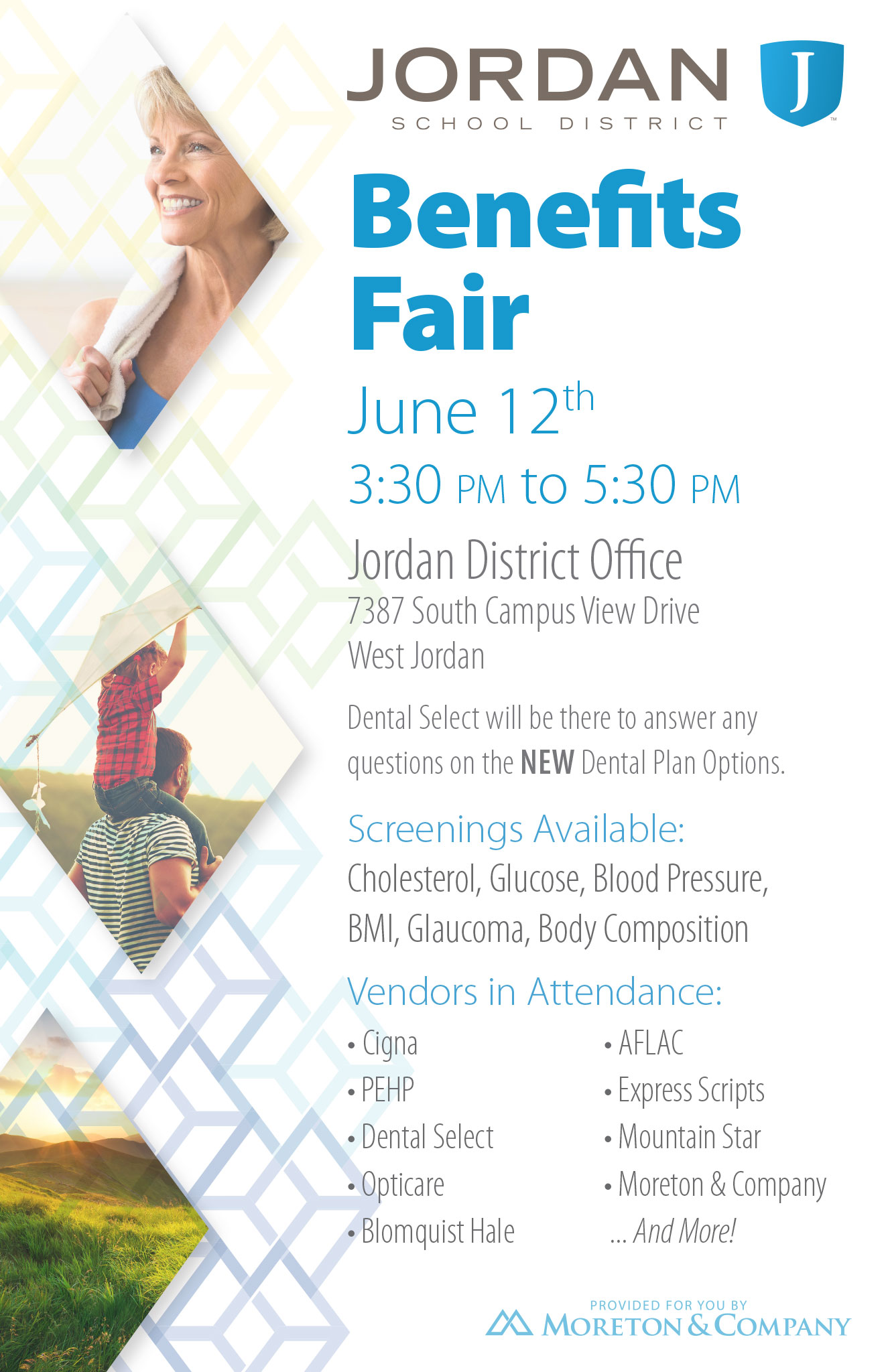 Mark your calendar to attend the Jordan School District Benefits Fair on Wednesday, June 12 from 3:30 pm to 5:30 pm at the District Office.
Dental Select will be there to answer any questions on the NEW Dental Plan Options.
Screenings Available: Cholesterol, Glucose, Blood Pressure, BMI, Glaucoma, Body Composition
Vendors in Attendance:
Cigna
PEHP
Dental Select
Opticare
Blomquist Hale
AFLAC
Express Scripts
Mountain Star
Moreton & Company
And More!