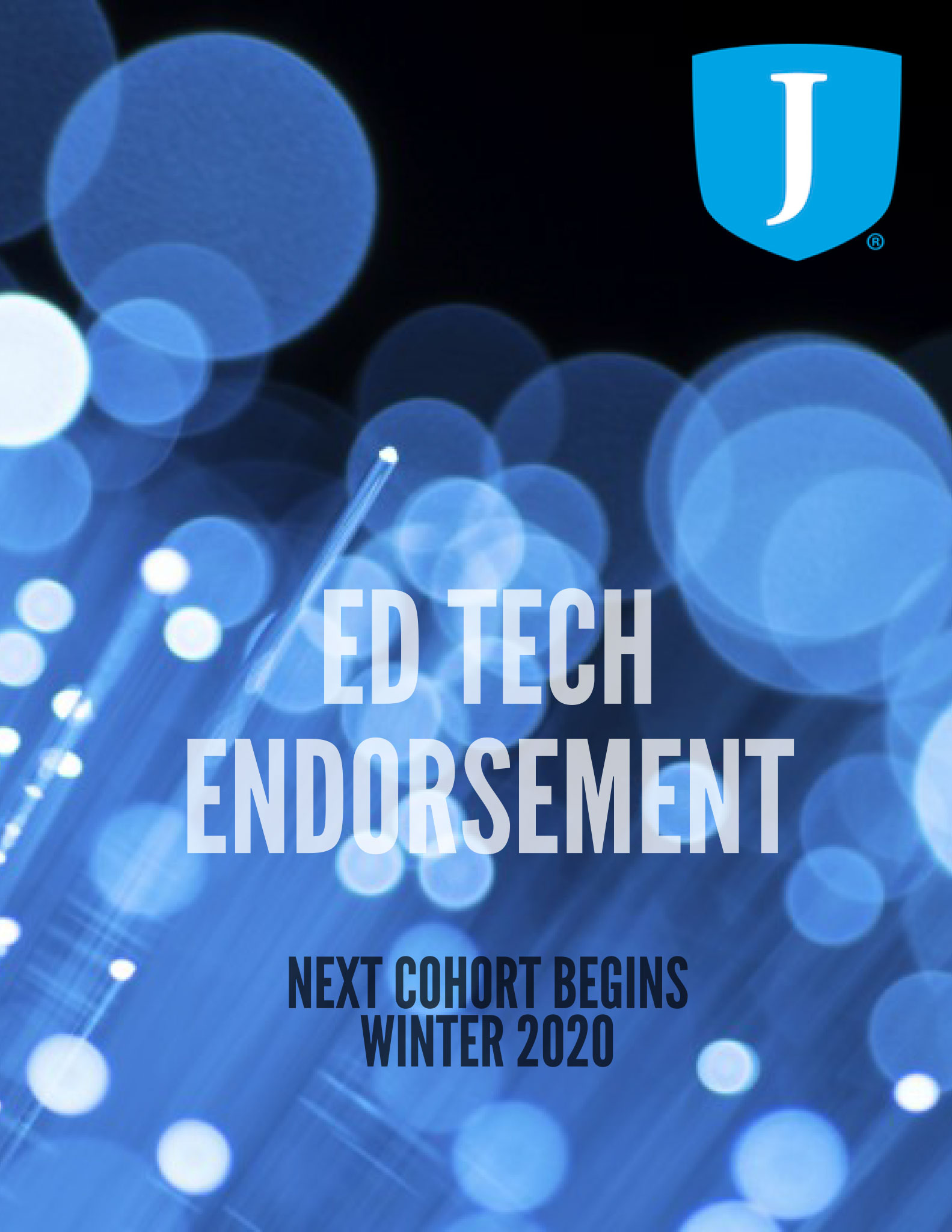 The Educational Technology Endorsement Program (ETEP) is provided by the Jordan School District in partnership with the Utah State Board of Education (USBE), Utah Education Network (UEN) and Utah Valley University (UVU). The program consists of 18 credit hours of courses which leads to an endorsement in Educational Technology.
Most participants take about 2 years to complete all requirements, though it can be done in a single year. You have 3 years to complete the program. Credit earned in the program can also be used for salary lane changes.Coursework can be applied towards a Master degree program from UVU.
The ETEP requires nine (9) credits from UVU and nine (9) credits from a variety of blended learning and technology courses. These courses can be completed through Jordan District or UEN. Attendance at an EdTech conference is also required.
In order to earn an educational technology endorsement, a participant must complete courses totaling 18 credits.
You can find additional information about course offerings and Frequently Asked Questions on our Digital Learning Website.
The Educational Technology Endorsement comprises a blend of evening face-to-face sessions and online learning in which teachers explore ways to leverage classroom technology in a constructivist, student centered approach to increase instructional effectiveness and student achievement. Registration for 2020 cohort begins October 1, 2019.
To Register for the 2020 Cohort, please visit digitallearning.jordandistrict.org/apply/.