Don't Miss Out on Open Enrollment | May 15 – June 30
All benefit eligible employees will need to login to the InfinityHR enrollment system to verify dependents, add beneficiary information, make open enrollment elections, enroll in Flexible Spending and confirm H.S.A. payroll deductions. Instructions below
---
Open Enrollment Tips
FSA and Dependent Care
If you wish to participate in flexible spending or dependent care, you must elect new amounts for your flexible spending account each year using the online enrollment tool https://www.infinityhr.com/. Amounts do not roll over.
H.S.A. Contributions
Please go on online using the online enrollment tool https://www.infinityhr.com/ to verify H.S.A. payroll deductions. If you do not enter your monthly deduction, it will revert to $0. If you already have a direct deposit on file with payroll you do not need to complete the Direct Deposit section.
Benefit Statement Confirmation
Be sure you receive a Confirmation Statement after you review and confirm your elections.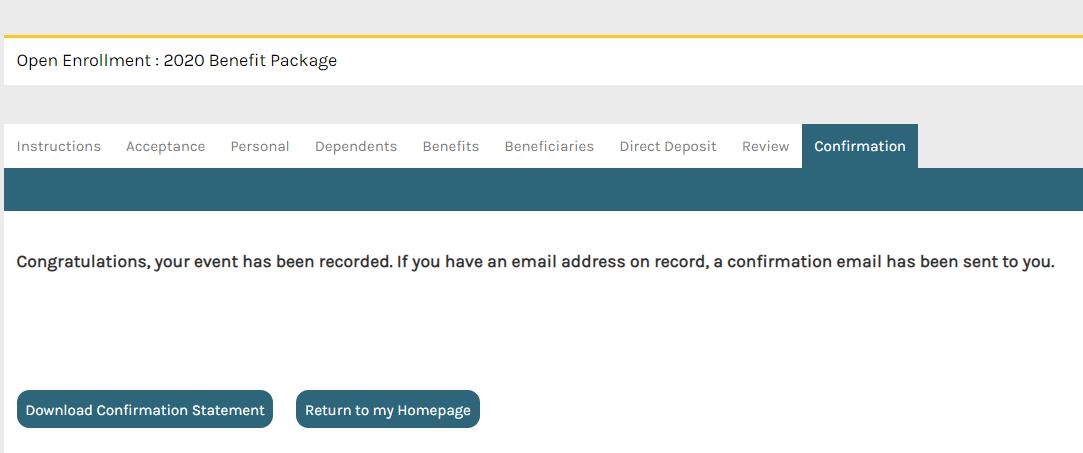 ---
---
The federal government recently issued temporary guidance related to flexible spending accounts
Due to the COVID-19 pandemic congress recently expanded eligible expenses to include over the counter medication without a prescription and feminine hygiene care products. If you have any questions about what is covered on FLEX, give PEHP Flex Department a call at 801-366-7503.
Members may use any flexible spending account balances beyond the original deadline. Anyone using a medical (FSA) or a dependent care flex plans will have until December 31, 2020 to spend any unused amounts at the end of the plan year and until March 31, 2020 to submit claims. For example, the plan year ends August 31, 2020, and a member had excess FSA funds that they couldn't use in the last few months due to COVID-19 closing many medical services, that member could use any excess funds between September 1 and December 31, 2020 without forfeiting any unused amounts under the "use it or lose it" rule. Any unused amounts after December 31, 2020 will then be forfeited to the plan.
In addition, members may change, or revoke any flexible spending account elections at any time during the calendar year 2020. This means you can stop your deductions going forward. However, if you have already spent the funds your will not be allowed to cancel the plan. For example, if a person has elected more than the person can reasonably spend on dependent care, they may change their election at any point on a prospective basis during the calendar year. No amounts are allowed to be refunded.