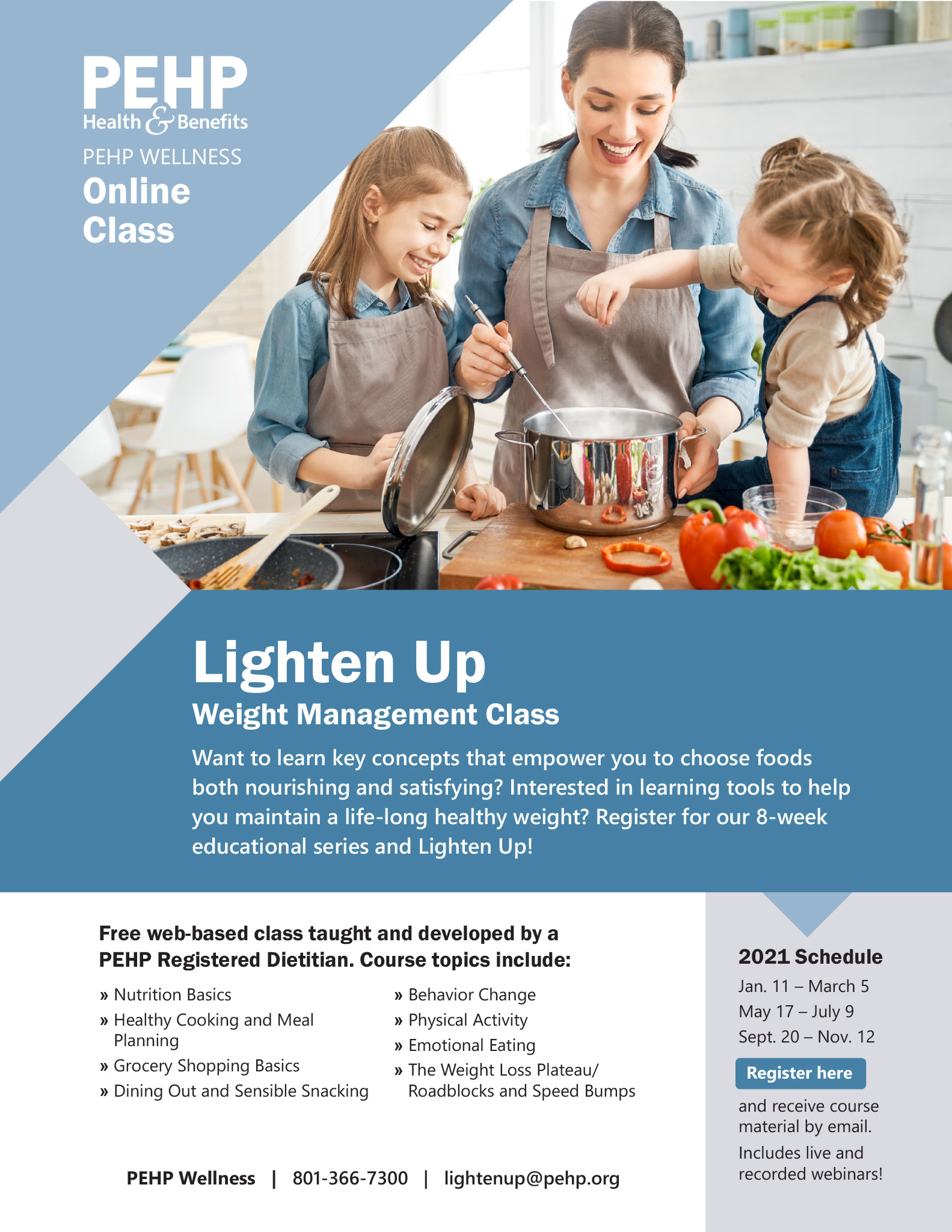 Is improved health part of your New Year's Resolutions? Lighten Up can help! This free, online weight management class led by our registered dietitians can provide you with tools to maintain a life-long healthy weight.
Course topics include:
Nutrition Basics
Healthy Cooking and Meal Planning
Grocery Shopping Basics
Dining Out and Sensible Snacking
Behavior Change
Physical Activity
Emotional Eating
The Weight Loss Plateau/Roadblocks and Speed Bumps
Register before the class begins and receive course material by email. Includes live and recorded webinars!