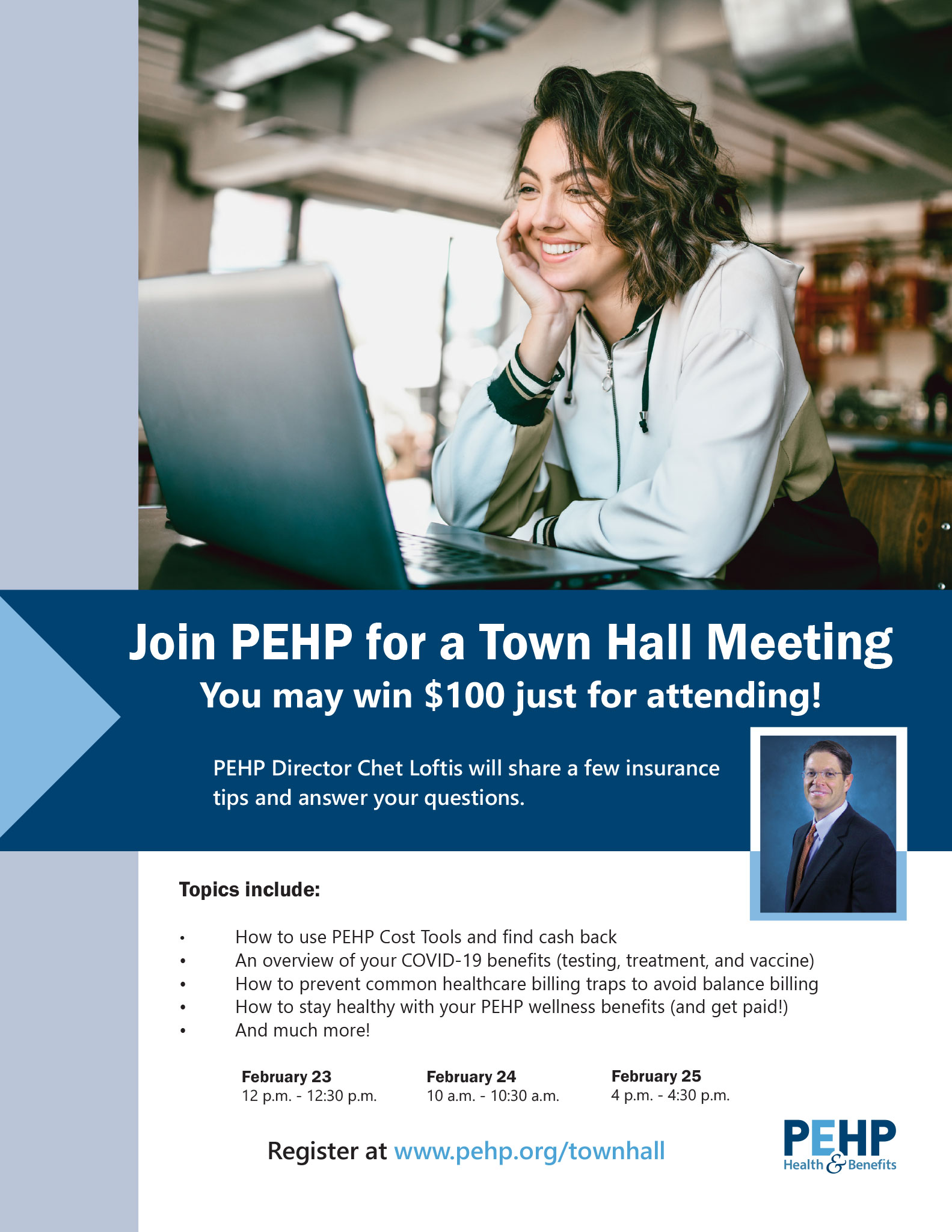 You may win $100 just for attending! PEHP Director Chet Loftis will share a few insurance tips and answer your questions. Topics include:
How to use PEHP Cost Tools and find cash back
An overview of your COVID-19 benefits (testing, treatment, and vaccine)
How to prevent common healthcare billing traps to avoid balance billing
How to stay healthy with your PEHP wellness benefits (and get paid!)
And much more!
Register at www.pehp.org/townhall for the following sessions:
February 23 12 p.m. - 12:30 p.m.
February 24 10 a.m. - 10:30 a.m.
February 25 4 p.m. - 4:30 p.m.