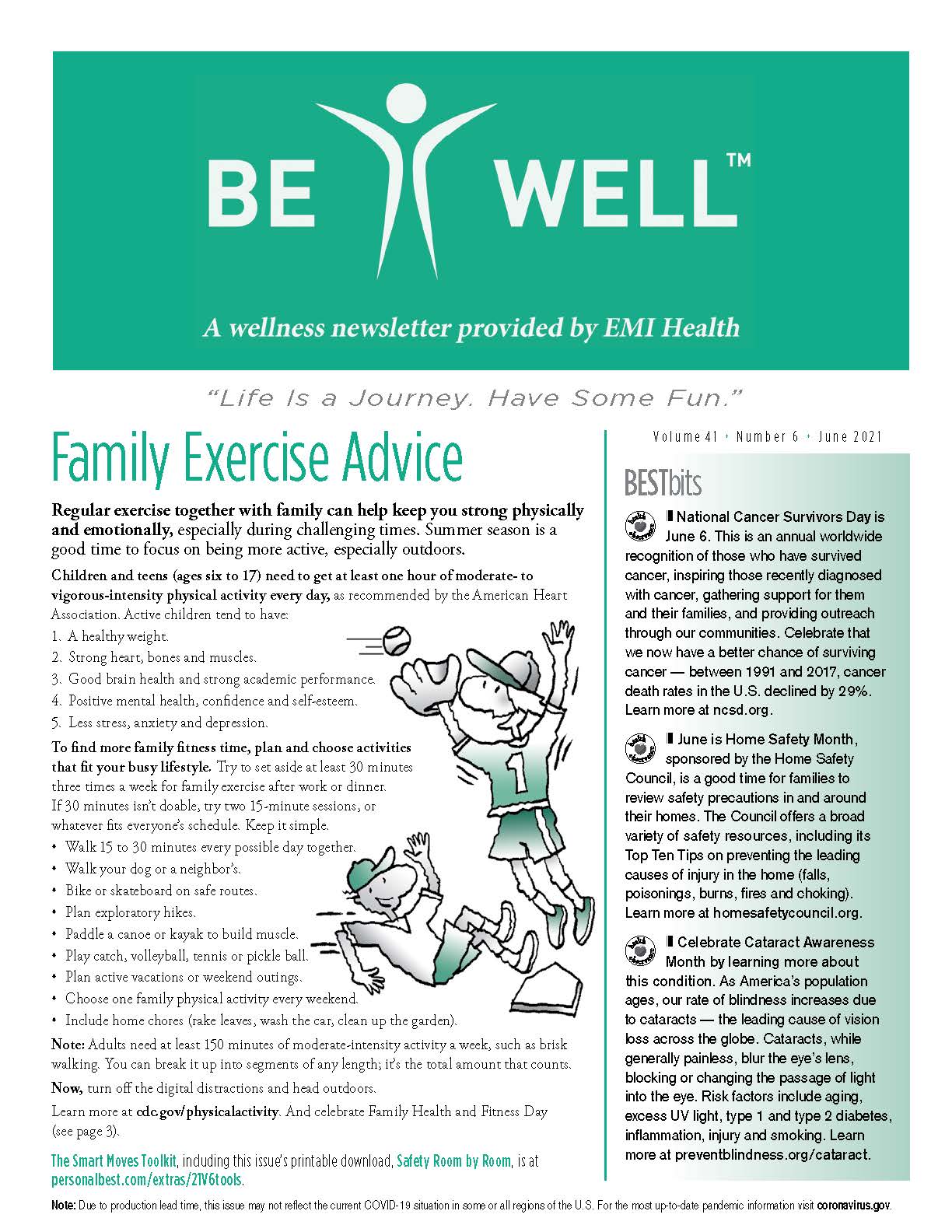 Check out the June 2021 Be Well newsletter from EMI. Stories include:
Family Exercise Advice - Regular exercise together with family can help keep you strong physically and emotionally, especially during challenging times. Summer season is a good time to focus on being more active, especially outdoors.
Smart Sipping - Sugar-sweetened beverages have become the single greatest source of calories and added sugars in the American diet. We consume lots of sugar-rich sodas, fruit drinks, iced tea and energy drinks, and that's problematic because overconsumption is linked to an increased risk of heart disease and type 2 diabetes.
Family Health and Fitness Day is June 12 - Exercise for kids and parents is important for health. And pursuing fitness together can be fun, too. The American Academy of Pediatrics advises finding activities the whole family can enjoy, such as playing in the park.
Headache Awareness Month - Forty million Americans suffer from chronic migraines, tension and other headaches, according to the National Headache Foundation. The NIH reports headaches are a major cause of missed work. While sudden and severe headaches warrant immediate medical care, don't ignore any frequent or chronic headaches.
To receive the monthly Be Well Newsletter via email and check out back issues, please visit the EMI Hope Health Newsletter page.