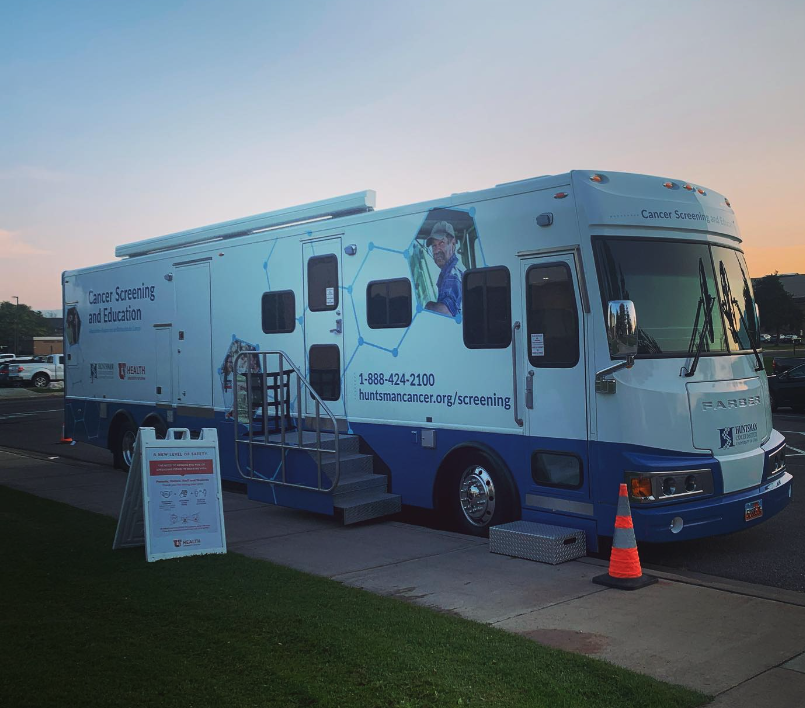 As part of the upcoming Health & Wellness Day, Insurance Services has arranged for mobile mammography appointments at the District Office and Auxiliary Service Building.
It is very important that you schedule the correct mammogram.  Intermountain will be for anyone on the Advantage Network and Huntsman will be for anyone on the Summit Network.  Even if you are not on the District's insurance, you are encouraged to call the two providers and verify that they take your insurance and take advantage of this quick and easy way to get your mammogram done.
PEHP - Advantage Network
Intermountain Healthcare - Feb. 9 & 10 - ASB | 7:30 a.m. - 5:30 p.m.
Please request your mobile mammography day appointment by going to the Intermountain Mobile Mammography website or calling 1-833-MAMMOGO.
PEHP - Summit Network
Huntsman Cancer Institute - Feb. 13 - ASB | 9 a.m. - 4:20 p.m. | Feb. 15 - District Office | 9 a.m. - 4:20 p.m.
To sign up for the Huntsman Cancer Institute Mammo Bus, please call the Jordan Insurance Department 801-567-8146 or stop by their area at the District Office.
If you are uninsured and low income, you may qualify for charitable vouchers run through the State Department of Health and Human Services.