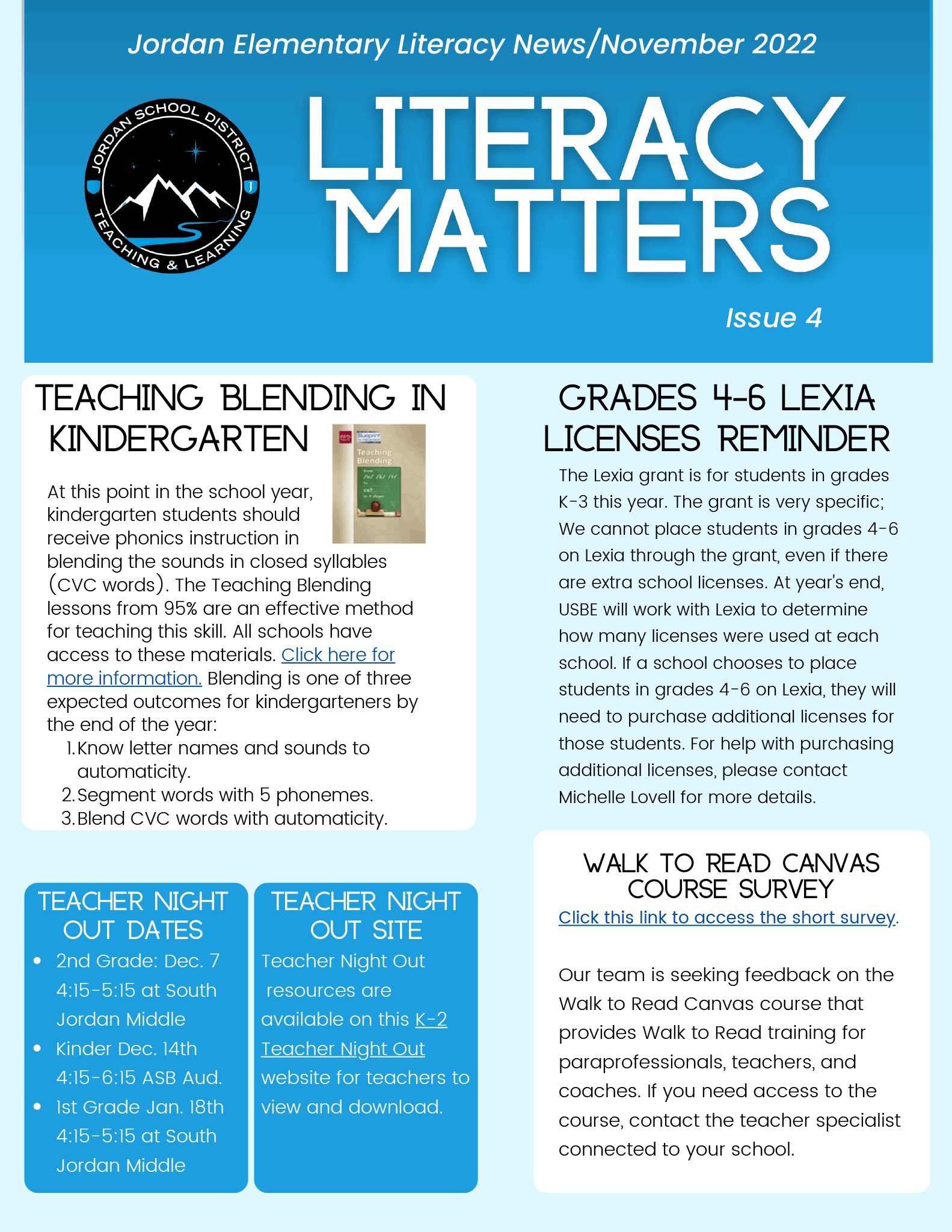 The Literacy Matters newsletter contains helpful information for teachers and administrators.  This newsletter includes:
Teaching Blending in Kindergarten - At this point in the school year, kindergarten students should
receive phonics instruction in blending the sounds in closed syllables (CVC words). The Teaching Blending lessons from 95% are an effective method for teaching this skill. All schools have access to these materials.
Grades 4-6 Lexia Licenses Reminder - The Lexia grant is for students in grades K-3 this year. The grant is very specific; We cannot place students in grades 4-6 on Lexia through the grant, even if there are extra school licenses. At year's end, USBE will work with Lexia to determine how many licenses were used at each school. If a school chooses to place students in grades 4-6 on Lexia, they will need to purchase additional licenses for those students. For help with purchasing additional licenses, please contact Michelle Lovell for more details.
Walk to Read Canvas Course Survey - Click this link to access the short survey. Our team is seeking feedback on the Walk to Read Canvas course that provides Walk to Read training for paraprofessionals, teachers, and coaches. If you need access to the course, contact the teacher specialist connected to your school.
---