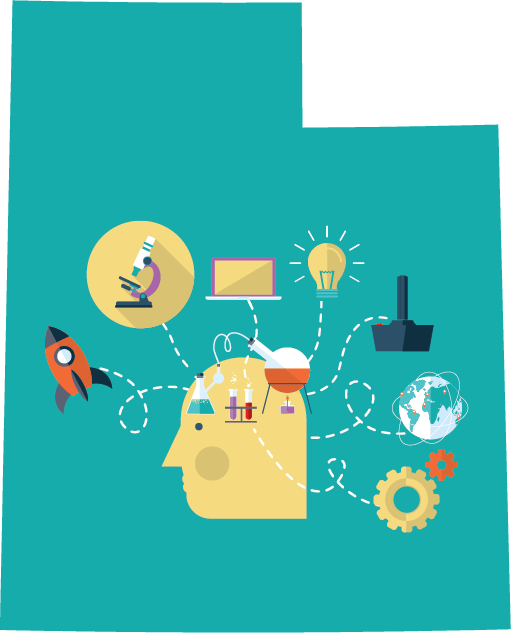 The STEM Action Center is taking things up a notch – yet again – with exciting opportunities for you and your students.  Registration is open for both STEM events now, and will both close May 31, 2019. Base registration is completed on a first come, first served basis, so make sure you get signed up before spaces are no longer available!
---
For Educators:
What: STEM Best Practices: Equity Elevated
When:Monday, June 10, 2019 from 8:00 a.m. - 3:30. p.m. (check-in opens at 7:00 a.m.)  Breakfast and lunch provided.
Where: Davis Conference Center
Who: This conference is for educators wanting to learn more about STEM
Why: Network and engage with hundreds of Utah teachers and industry partners that want to see STEM succeed in your school! Grade band sessions focus on lessons aligned to state standards and STEM support sessions focus on the bigger picture and local resources.
Cost: FREE!
How: For more information and to register. visit stem.utah.gov/bestpractices/
*Be sure to provide your cell number where requested- it will be used for check-in AND  for the drawing for very generous prizes donated by industry partners!*
**7 relicensure points will be available for attendees**
---
For Educators and their grade 6-10 Students:
What: STEM Fest 2019
When: Monday, October 7 & Tuesday, October 8, 2019
Where: Mountain America Expo Center
Who: 6th-10th grade students
Why: Over 120 hands-on experiences and industry exhibitors. Students will be able to learn about diverse and exciting local STEM careers!
Cost: Registration is FREE and bus scholarships are available
How: Visit utahstemfest.com for registration and more information.