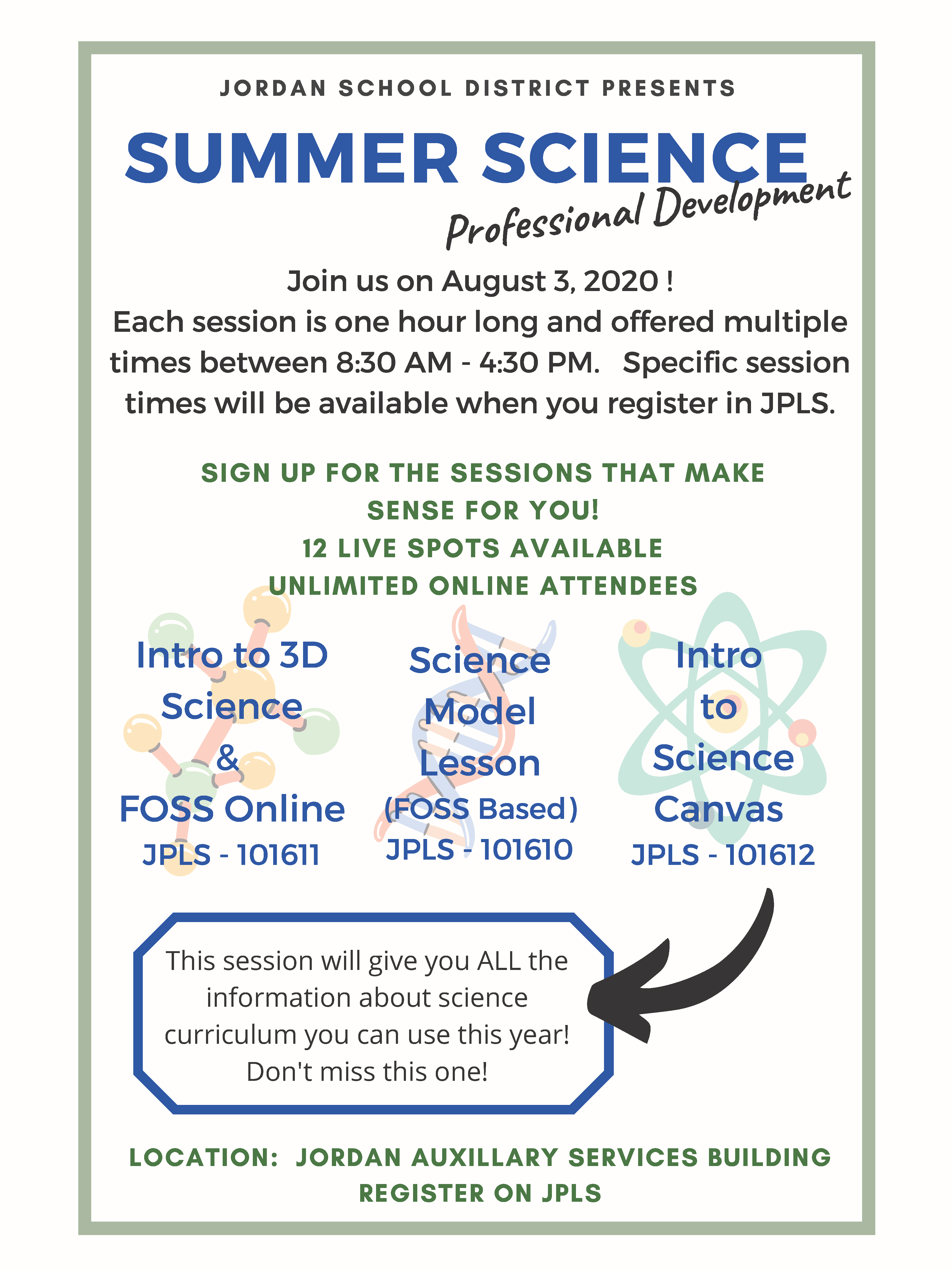 The Teaching & Learning Science team is offering summer science professional development classes on August 3, 2020 at the Auxilary Services Building.  There are 12 seats available in each class and unlimited online attendees. Each session is one hour long and offered multiple times between 8:30 AM - 4:30 PM. Specific session times will be available when you register in JPLS.
Intro to 3D Science & FOSS Online
JPLS - 101611
Science Model Lesson (FOSS Based)
JPLS - 101610
Intro to Science
Canvas
JPLS - 101612
This session will give you ALL the information about science curriculum you can use this year! Don't miss this one!