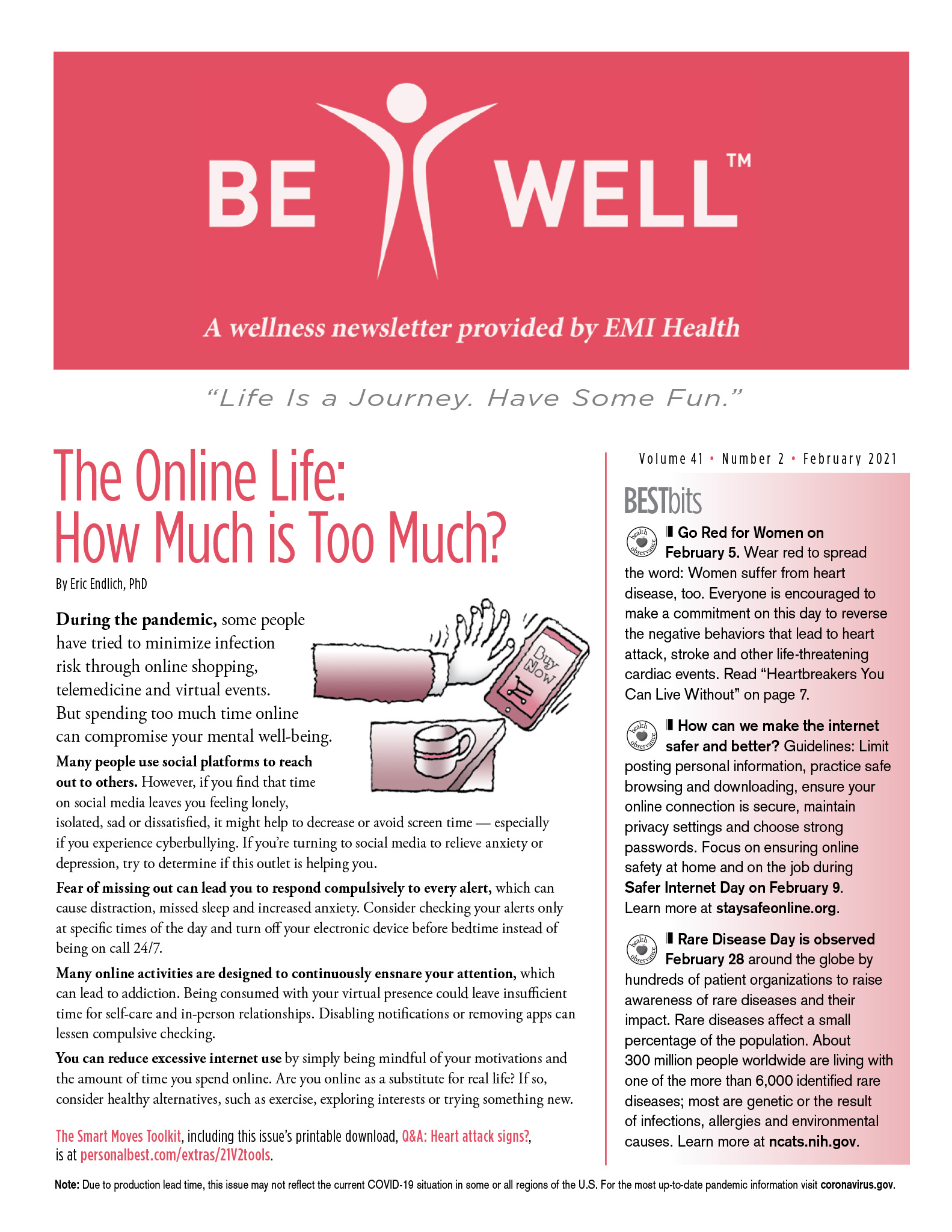 Check out the Feb. 2021 Be Well newsletter from EMI. Stories include:
The Online Life: How Much is Too Much? During the pandemic, some people have tried to minimize infection risk through online shopping, telemedicine and virtual events. But spending too much time online can compromise your mental well-being.
Food, Stress and Emotional Eating If you often turn to food when you feel stressed, sad or angry, this may be a coping mechanism known as emotional eating.
Working From Home — With Kids Changes due to COVID-19 find homebound working parents and their children facing challenges they couldn't have imagined a year ago. Meeting job responsibilities with your kids underfoot can certainly complicate your day. The solutions may not be easy, but they're doable with patience and practice.
To receive the monthly Be Well Newsletter via email and check out back issues, please visit the EMI Hope Health Newsletter page.